From celebrities to fashion shoots and digital content creators, less is more seems to be the trend of the moment, and with good reason. If there is one thing the pandemic has driven home, it is the appeal of more intimate events, of elegant and fuss-free outfits and a glowing, natural beauty look to compliment it all. 
We are no strangers to the no-makeup trend. This "I woke up like this " face has been a beauty fad for a while, and it still appears to be the favoured choice of many. Take to the 'Gram, and you find that a fresh, glowy and minimalistic face of makeup has replaced the more layered, contoured and carefully painted faces of yore.
When you want to look gorgeous, but do not like to spend forever getting ready, this effortless look is an easy go-to for occasions, be it to dress up your quintessential Sabyasachi Lehenga or Tara Sutaria's glamorous sequined saree.
Even though this minimal make-up look appears to be quick and simple to achieve, there is a process involved, and we are here to break it down for you. Bridal makeup artist Shradha Luthra, who works with clients such as Anissa Malhotra Jain and Disha Parmar,  shares a simple, step-by-step guide to achieving a perfect no makeup, makeup look.
"The most important point to keep in mind while creating this look is to use less products. Keep these two directives in mind 'Less is more' and use only what is absolutely needed" says Shradha. 
Step 1: Skin Prep
Skin Prep is an integral step, without which any makeup look is incomplete. I am very particular about giving my brides the most relaxing and suitable skin prep in order to impart their skin with a natural and glowing shine from within. My favourite products to prep the skin are the Clinique moisture surge -a lightweight, gel-based moisturizer that works for all skin types, along with Guerlain gold radiance primer—which contains real gold flakes, adding radiance and also helping your makeup last longer.
Clinique Moisture Surge, ₹950 onwards. 
Guerlain Lor Radiance Primer, ₹6,275.
Step 2: Foundation
You can completely skip this step, or you can opt for a lighter, tinted moisturizer. My go-to for years has been the Nars Tinted Moisturiser, which is perfect for anyone looking for a super natural, skin-like finish while evening out the skin tone.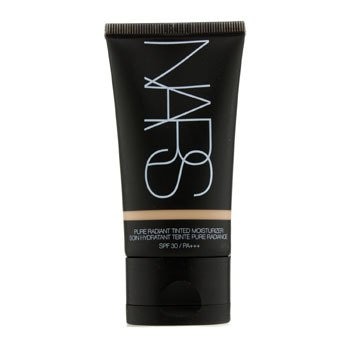 Nars Pure Radiant Tinted Moisturiser, SPF 30, ₹3,304.
Step 3: Concealer
Use a concealer only where necessary. For the under eyes, just use a colour corrector by Bobbi Brown Corrector, and go over it with a concealer. If there are any acne marks or
scars, you can spot conceal. Spot concealing is the key to achieving a flawless finish while keeping your makeup minimal. My go-to concealer is the Nars Soft Matte Complete Concealer. Don't forget to set the under-eye area with a translucent powder or compact. You could use any translucent setting powder. One of my personal favourites is Chanel Universal Translucent Setting Powder.
Bobbi Brown Corrector, ₹3,200.
Nars Soft Matte Complete Concealer, ₹2,203.
Chanel Universal Translucent Setting Powder, ₹3,818.
Step 4: Blush
I always recommend using cream products as they look a lot more natural. You can use the cream blush by Bobbi brown or Benetint. Dab the same product on the lips as a tint, or even use it on your cheeks and lids to add a monotone tint of colour. This helps to create the effect of an all-over, natural flush.
Bobbi Brown Cream Blush and Lip Colour, ₹2,506.
Benetint Cheek and Lip Stain, ₹1,327.
Step 5: Brows
For this look, it is very important to do your brows to create maximum impact as they frame the face. My personal recommendation is to use the Benefit Brow Pencil and follow the natural direction of your brow hair (If your brow hair is flowing upwards use the pencil stroke upwards and if the brow hair goes downwards, use pencil strokes downwards).
Benefit Brow Pencil, ₹2,390.
Step 6: Setting it all in place 
End the makeup using a setting spray like the Watermelon Mist by Glow Recipe Setting Spray and you are good to go. 
And that's it - 6 easy steps to follow to achieve the perfect no-makeup, makeup look.
Watermelon Glow Ultra-Fine Mist, ₹2,065.