Every bride wants her big day to be the most memorable event of her life. And, as experts suggest, one of the key ingredients to a spectacular celebration is the décor. "While your wedding is about you and your partner, it is also about your guests and the fond memories they leave with. That is why, it is so important that your wedding functions are interactive, and not merely an attempt to fit a theme," says Meera Ravishanker, Wedding Architect and Founder, Bridal March and Co.
To make an impact, Anika Dhawan, Founder, Rani Pink Events suggests opting for larger-than-life props such as a karaoke jukebox for a mehendi function, or private trolley bars for each table at a formal wedding dinner. "Aim be to be bold and dramatic. Today, couples are open to experimenting, and pay a lot more attention to detail. I suggest selecting a unique colour palette, over-the-top props, eclectic floral arrangements, and unconventional décor combinations," Anika tells Brides Today. 
However, this is not to say that the wedding decoration should not be practical. The elements you include must be usable, along with being striking. "Décor must first be functional, then aesthetic. It is about enthralling the guests—be it by translating your love story through noteworthy pieces, or expressing an impactful message about sustainability through zero waste elements," Meera explains.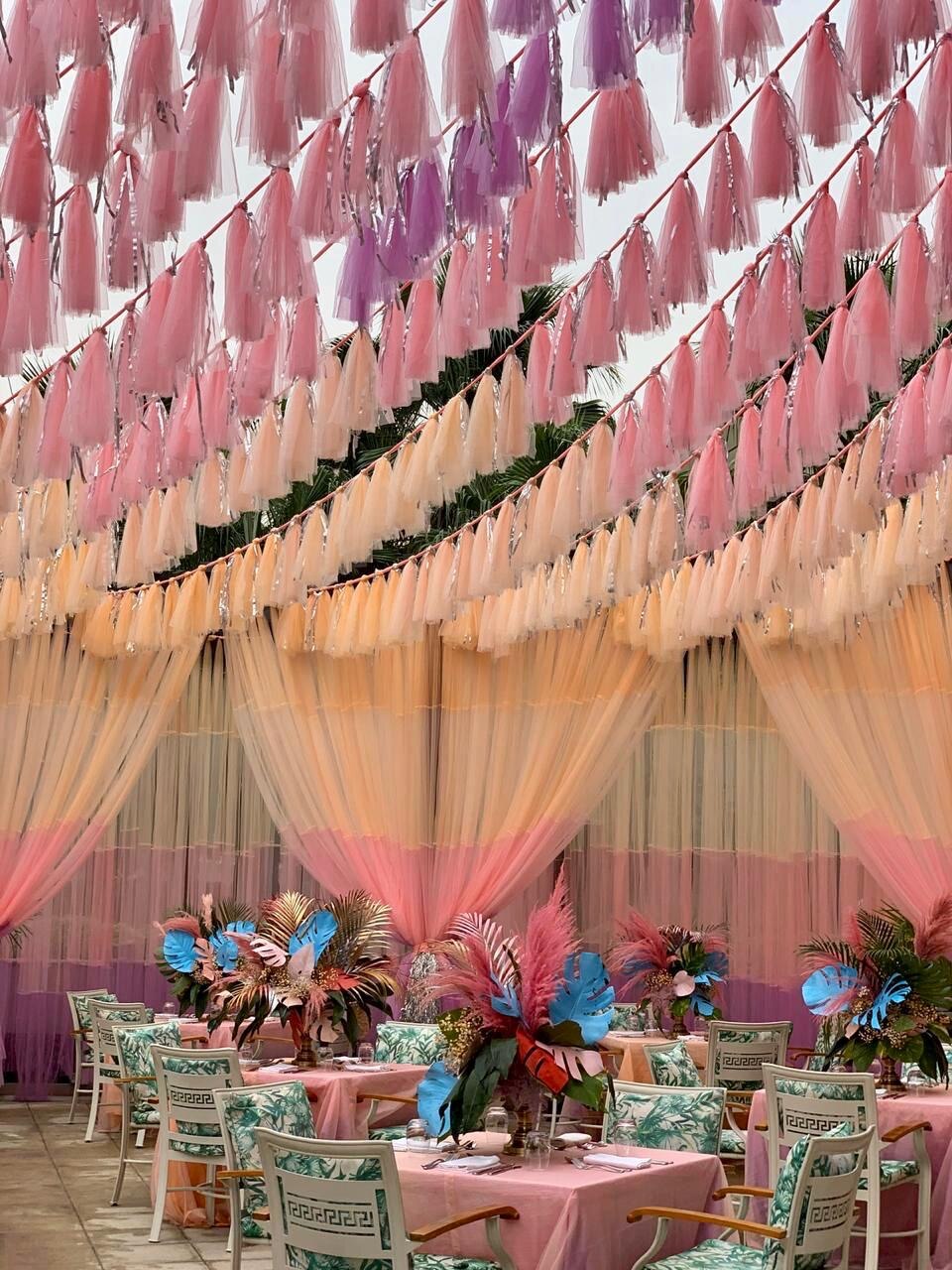 Adding to this, Anika shares, "Run-of-the-mill ideas just don't cut it anymore. For instance, we designed Sonam Kapoor and Anand Ahuja's wedding, which featured handpainted decorations in indigo and white. While the colour palette initially  seemed unusual, Sonam was confident that it would look stunning. In the end, it worked out perfectly."