While you'll always have the memories from your big day, wedding photos are one of the few tangible heirlooms you'll be able to cherish for years to come. Moments like your first look, your first kiss, and your first dance will forever be frozen in time—and that's why hiring the right photographer for the job is essential. After all, pictures really are worth a thousand words! 
To make things simpler for you, we spoke to Megha Israni, founder of Israni Photography, who has captured celebrity weddings like that of Harbhajan Singh and Geeta Basra, Himesh Reshammiya and Soniya, Sargun Mehta and Ravi Dubey, and has recently shot Rahul Vaidya and Disha Parmar's wedding. She shares essential tips that every bride-to-be needs to know 
1. It's very important to see whether you vibe with your wedding photographer. 
2. Look into the camera qualities that they're working on. It's very important to use high-end technology for great results. 
3. Factor in the budget before you hire a photographer. 
4. Make sure your photographer is able to do candid photography, traditional photography as well as portraits and event coverage. It may not be possible for one photographer to  have all four skills, so you may want to hire a team of photographers who have different skill sets. 
5. Do your background research before hiring a particular photographer. Check reviews to know if they are able to deliver on time,  are reliable and have an office where you can reach them because wedding-related assets come to you only after 3 months. It is important to know the style of the photographer, their strengths. Discuss your budget with them and do factor in the fact that the price will include logistics as you might have to take care of their travel. 
6. Make a list as an end consumer of everything that you are looking for. let the photographer know about your set of expectations. 
7. The photographer may use your pictures on his social media platforms, if you do not want him too, tell him clearly.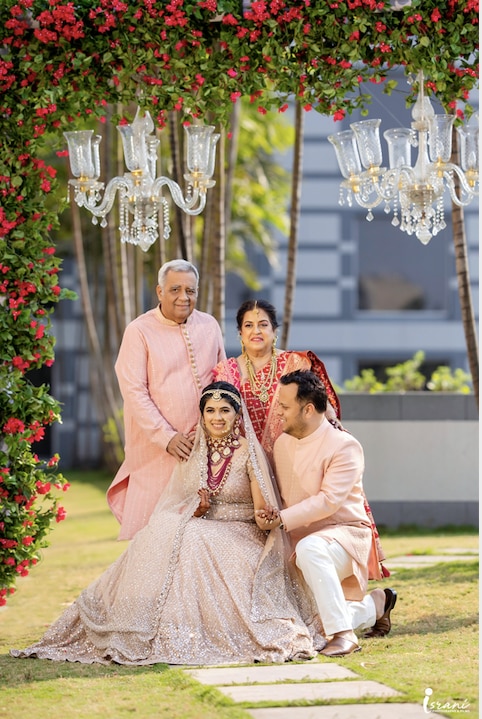 8. Always make sure that your photographer gives you all the raw photos and videos post the wedding in a hard drive. 
9. Make sure you give an event flow to your photographer on the kind of rituals and the kind shots that you require.
10. Make sure the photographer is constantly in touch with one of the members of your family as the bride and groom tend to get busy and may not be available all the time. 
11. If the family members are planning any surprises, please inform the photographer prior so that he has the plan of action ready
12. Most importantly, tell your photographer the things that you don't want