It's the reign of the ring; bejewelled nail art, acrylic extensions, and manicures in metallic and matte finishes no longer make the cut when we speak of dressing up your claws. If you're to leave your hands to do the talking, embellish your slender fingers with accessories that'll instantly command attention.
Today, fingertip rings, nail cuffs, and nail caps have paved the way for a novel concept of jewellery. Wedding guests, brides, and maids of honour, this season, ditch the conventional pieces and invest in a stand-out pair—pick from our selection below—to make a solid style statement.
Bhavya x Rosh, Saahas Nail Caps in Gold, Rs. 2,500
Think bold, striking, and free-spirited—Bangalore-based and self-taught Bhavya Ramesh's pieces of jewellery pay an ode to the bohemian culture, coupled with an Indianesque touch.
Outhouse, Jewelled Monogram Fingertip Ring, Rs. 7,850
Go big or go home is the memo. Handset in zircon and evoking a modern allure, the jewelled monogram fingertip nail caps will perfectly pair with your contemporary cum traditional ensembles.
Outhouse, Love Lock Nail Knot Ring, Rs. 2,500
If you seek something a bit more understated, turn to the love lock nail knot ring, which sits atop your fingertips and covers the nail. Handcrafted in rose gold with clear crystal zirconias and a tiny pearl, this piece proves simple is best.
Oonth, 92.5 Silver Nail Ring, Rs. 1,800
The 92.5 silver nail ring by homegrown brand Oonth draws inspiration from the resilient camel. An elegant, albeit statement adornment that goes with everything in your wardrobe? This one's your best bet.
Auriann, Silver Adjustable Single Stone ZigZag Nail, Rs. 2,399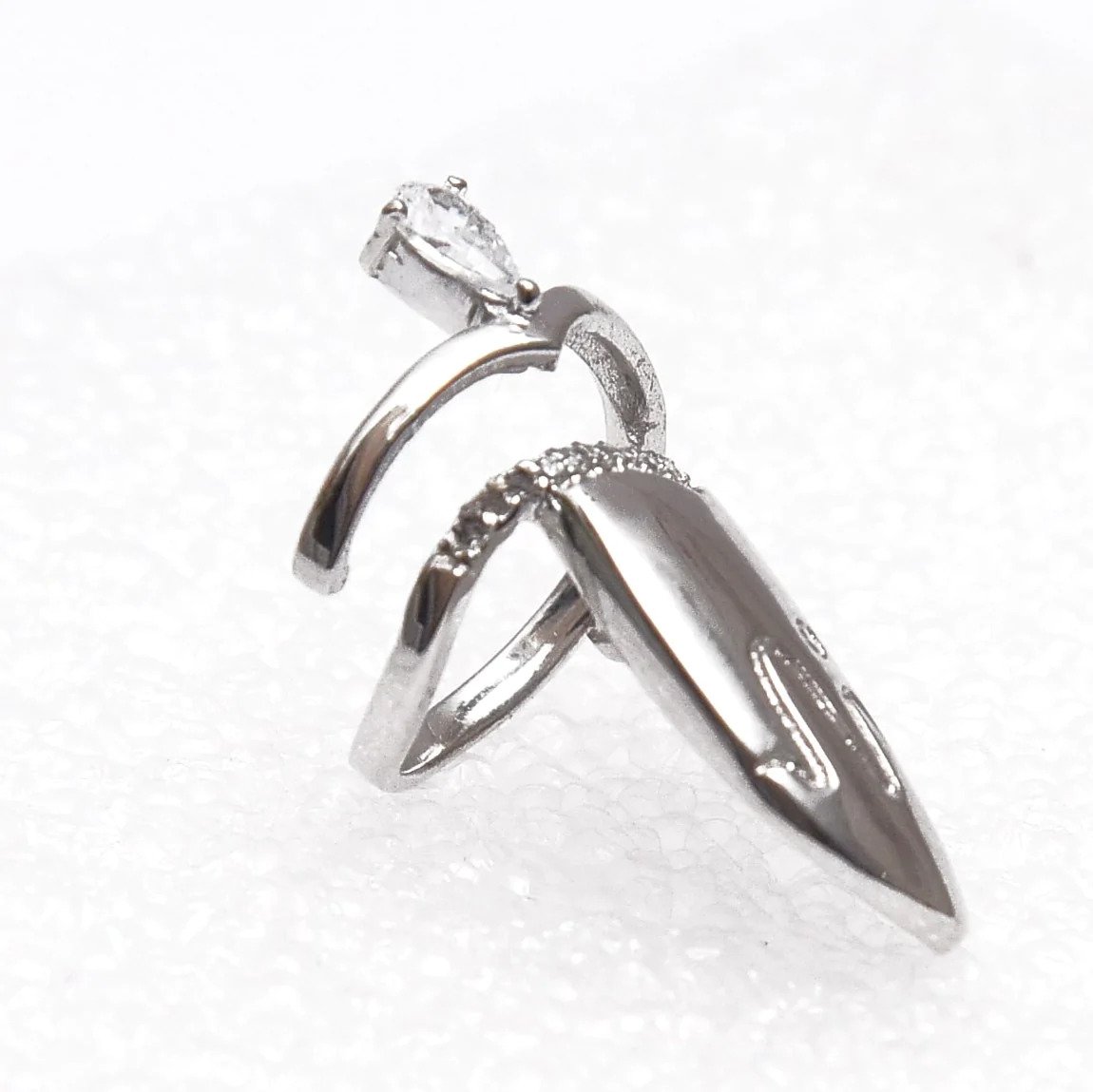 Another homegrown offering, Auriann's single-stone nail cap is for those of you who've bitten your nails silly; hide the remnants of your nail bed with this swanky accessory.