For a taste of culture, history, and nature in one destination head to the Sultanate of Oman. From ancient palaces and fortresses to breathtaking mountain ranges, the country has plenty to offer. Along the south-eastern coast of the Persian Gulf, Oman is the perfect blend of Arab charm and natural beauty.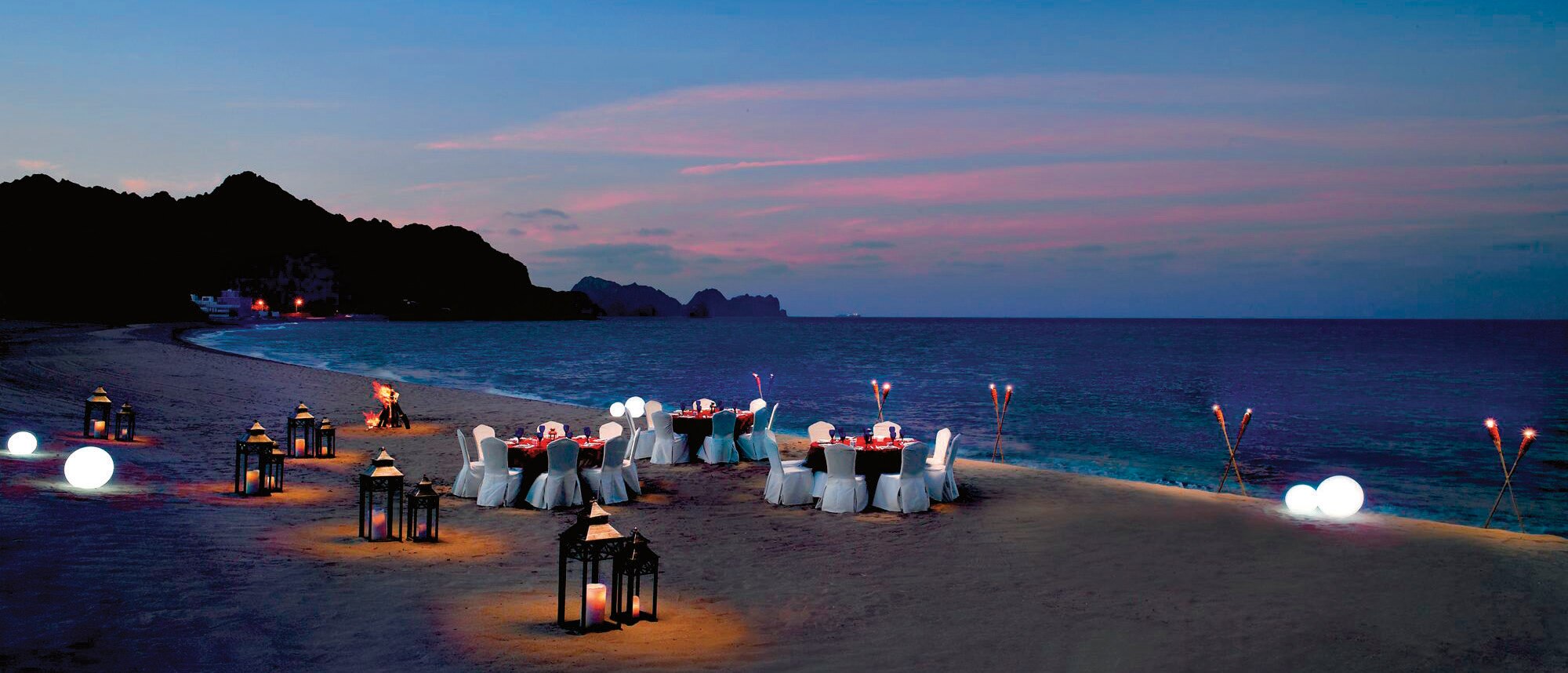 Pick the Shangri-La Al Husn Resort & Spa, a secluded, cliff-top retreat with a private beach to host your nuptials against the stunning landscape of Oman's Al Hajar mountains. Not only is it ideal for an intimate setting, but the property also offers 180 spacious rooms and suites, four restaurants and salons.
Meanwhile, the Al Bustan Palace in the capital Muscat is a popular choice for larger-than-life celebrations with distinct venues for various functions. Framed by Hajar mountains and overlooking the Sea of Oman, the palatial resort's lush gardens make for a dramatic setting for all outdoor gatherings, while the ballrooms, including the biggest in the city, are designed to host grand parties like the sangeet.