1. Sparkling Wine and Grape Vodka Cocktail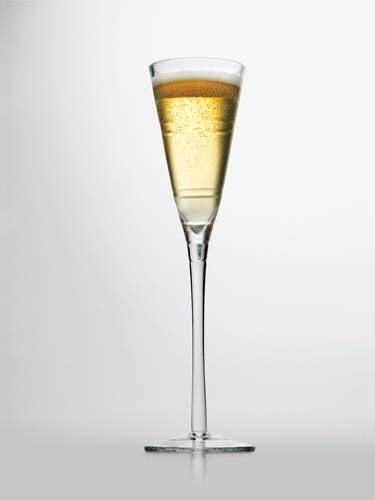 Mix grape flavoured vodka, lemon juice, simple syrup in a cocktail shaker filled with ice. Shake and strain into a glass. Top off with sparkling wine.
2. Peach and Basil Sangria
Add fresh peaches and basil, to sparkling lemonade. Top off with white wine and more basil leaves for freshness.
3. St. Germain Prosecco
Pour ½ part St. Germain into wine glasses and add drops of Angostura bitters. Top with prosecco. Garnish with a lemon slice.
4. French 75
Gin and Champagne make a bubbly wonderful duo, which is why this classic cocktail is always a good idea.
5. Citrus Melon Prosecco
Adding lemon verbena and balled cantaloupe to a simple syrup brings out the sweet notes of the Prosecco
6. Frosé
Choose a full-flavored, dark-colored rosé for freezing. On freezing it'll lose of its color , then get slightly diluted with the blending; creaing the perfect Frosé.
7. Strawberry and Rosemary Rosé Cocktail
Pour 1 bottle of rosé over ice. Add strawberry-flavored vodka and lemon-lime soda. Garnish with strawberries and rosemary.
8. Blackberry Red Wine Spritzer
Make red wine ice cubes, add to blackberry sparkling water, and add a pop of a fresh berry to garnish for a light refreshing drink.
9. Apple and Mint Wine Cocktail
Muddle 10 mint leaves and apple juice in a cocktail shaker. Add pink port wine and ice. Shake and strain into a glass, garnish with a mint sprig.
10. The Strawberry Muddle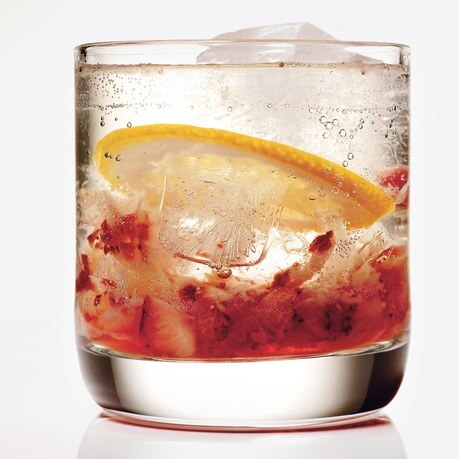 Put strawberries and lemon slice in glasses, add simple syrup to each and mash with muddler. Add several ice cubes to each glass, then fill with Prosecco.
11. Raspberry White Wine Slushie
Blend frozen white wine and frozen raspberries in a blender and add a touch of lemon juice. Garnish with mint.
12. Saint Florent Cocktail
Combine gin, fresh lime juice, Aperol, honey syrup, and 2 dashes of Angostura bitters in a cocktail shaker. Strain into 2 chilled glasses. Top off each with Champagne and garnish with a lime wheel.
13. Grapefruit Rosé Spritz
Mix sparkling rosé, grapefruit soda and bitters, pour in a large wine glass over cubed ice. Garnish with a ruby grapefruit slice.
14. Hibiscus Mimosas
In a champagne flute, add dash of rose water, hibiscus syrup and a syrup-soaked hibiscus flower. Top with champagne or sparkling wine.
15. Peach Bellini
Add frozen peaches and peach nectar to a blender and blend until smooth. Scoop peach mixture into champagne glasses, filling half way. Top with prosecco and garnish with peach slices