1. Seeds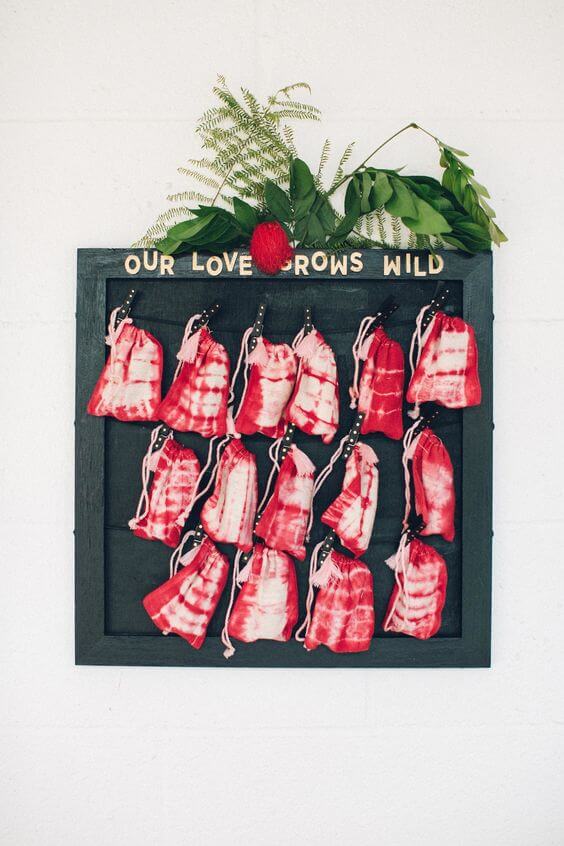 What could be better than helping out the environment with this thoughtful party favour?
2. Mini Succulents
Help your guests add a cutesy pop of green to their homes.
3. Potpourri
A fun aromatic favour that your guests will enjoy as much as you will while making it
4. Incense
If you're a fan of aromatic favours, this incense stick station is another way to go.
5. Bottle Opener
Something both practical and adorable to remind your guests of your wedding everytime they use it!
6. Cocktail Kit
Keep the party going after the reception wraps up with this gorgeous cocktail kit.
7. Prosecco
A bottle of prosecco is always a classic people-pleaser.
8. Candy
Let your guests fill up their gift bags with an assortment of candies.
9. Chocolates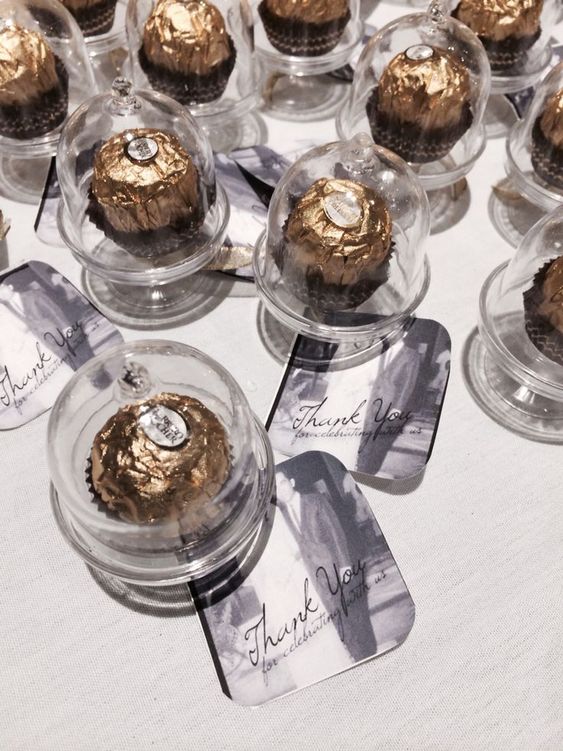 Giving away chocolates under mini cloches is sure to up the part favour game.
10. Macarons
Nothing beats this gorgeous French dessert, especially if they're embossed!
11. Popcorn
For their midnight munchies after an evening of dancing.
12. Crayons
Let the parents have a night off as you distract their kids with a set of crayons and colouring paper
13. Jellybeans
Jellybeans in adorable glassware for the kids to get their sugar rush going.
14. Champagne gummies
Don't let adults miss out on the fun with these drunken gummies.
15. Wallflowers
Frame your favourite wallflowers and calligraphy your guests names on the glass for this stunning party favour.
16. Candles
Give away candles scented with your favourite aromas in copper packaging embossed with their names.
17. Blankets
For an outdoor wedding in the fall, consider giving away comfy blankets.
18. Folding Handfans
Inversely, for an outdoor wedding in the summer, give away hand fans for guests to keep themselves cool.
19. CDs
Make mixtapes for your guests to listen to on their ride back home.
20. Keychains
Hand out vintage key-shaped keychains to lend your wedding that classic romantic feel.