A dazzling union to remember
Hyatt Regency Mumbai beckons you for an unforgettable celebration. In sync with intrinsic wedding traditions, Regency Ballroom, spread over 6,712 sq. ft., is ideal for grand Indian or white wedding ceremonies, elegant cocktails, and reception evenings. The ballroom complements sophisticated sit-down dinners. Offering natural light, the Regency Ballroom has a matte black ceiling laid with silver leaf coffers and panoramic glass windows overlooking an indoor garden. Their exquisite wedding cake designs and interactive live stations and cocktail bars are truly memorable.
For a close-knit country ceremony
Oetker Collection, recently, introduced Masterpiece Estates that are grand historical houses and unique estates in outstanding locations in the UK, available for completely private use. The Glen Affric Estate (pictured) is situated centrally within the Scottish Highlands. The graceful Victorian Lodge and Stable Cottage are set on the shores of stunning Loch Affric, surrounded by 10,000 acres of wilderness. Treat your wedding guests to a lovely walk in the hills, vintage whisky tasting, partridge game shoots (seasonal), musical nights, golfing days, and more.
Majestic mountain trail
With its prime location at 1,856 metres above sea level, the Kulm Hotel St. Moritz offers the very best views of Lake St. Moritz. Guests at this historic hotel, situated in the heart of the village, can soak in the incomparable atmosphere and enjoy the tradition of hospitality that goes back over 160 years, while enjoying modern comfort. Over the years, the hotel has hosted grand wedding celebrations of varied cultures. Surrounded by mountains and glaciers, Kulm Hotel is both a summer and winter wonderland. The hotel works in close collaboration with Tehiya Narvel Events to execute opulent Indian weddings while offering an immersive experience to its guests.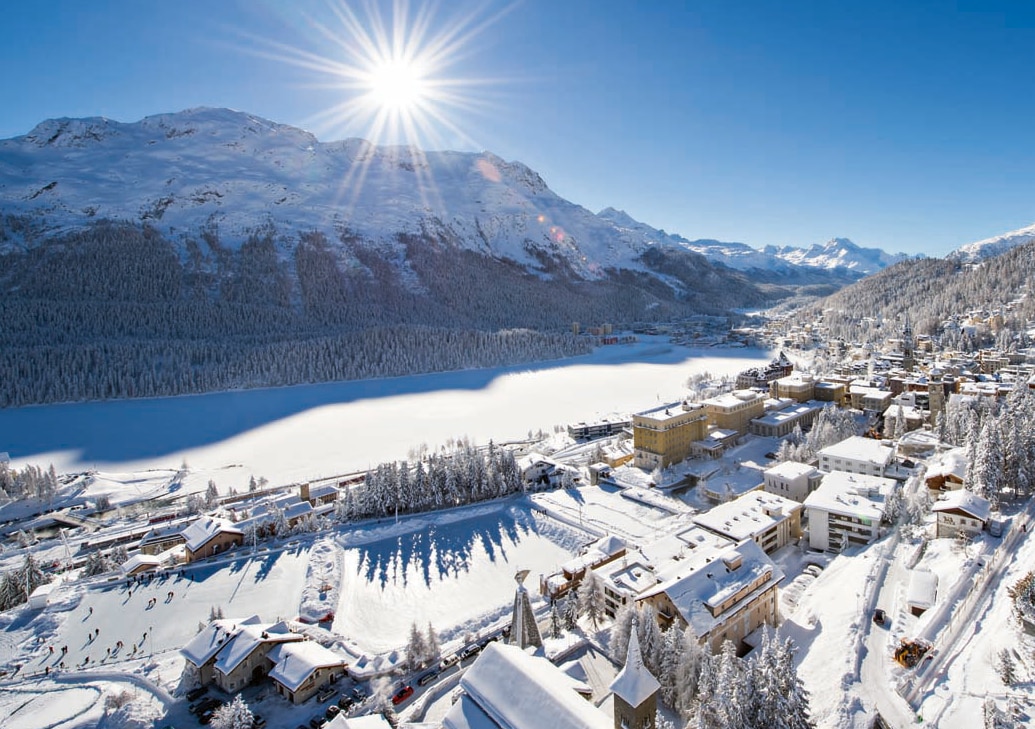 Truly Vintage affairs
The Victoria-Jungfrau Grand Hotel & Spa is one of Switzerland's most prestigious hotel buildings. Surrounded by vistas of stunning nature, the liaison between traditional luxury and modern chic in the 216 rooms and suites, provides the perfect basis for an Indian wedding. The 5,500-square- metre Spa Nescens is a world unto itself with its large indoor swimming pool, outdoor brine bath, whirlpools, sauna complex, fitness gym, and a range of SENSAI treatments. The Victoria-Jungfrau Grand Hotel & Spa is the perfect wedding location. Their team of experienced hosts will do everything to make your wedding unforgettable. No matter what your briefs are, the hotel turns your dreams into a reality. For Indian weddings, it works with its trusted partner Tehiya Narvel Events that offers comprehensive destination management services for all wedding requirements.
A flight of fancy
Doha, the capital city of the Arabian Gulf country Qatar, is a top emerging destination for hosting extravagant Indian weddings. While Doha is a glamorous outpost for luxury celebrations, reaching Doha with your bridal brigade should be as fun and enjoyable an experience as staying there. And so, Qatar Airways comes into the picture with all its Middle-Eastern fineries. One of the youngest global airlines to serve all six continents, they connect more than 150 destinations on the map every day, with a fleet of the latest-generation aircraft, and an unrivalled level of service from their home and hub, the Hamad International Airport. Treat your party to delectable gourmet spreads and a fine ambience.
Ornate showcases
Mondrian Doha, designed by Marcel
Wanders, promises its guests a world
full of pleasant surprises. Featuring
211 bedrooms and 59 suites over
24 oors and the region's very first ESPA, Mondrian Doha evokes re ned luxury at every turn. Chef Masaharu Morimoto brings his modern Japanese cuisine to Doha for the first time at Morimoto Doha. Walima boasts the very best in Qatari and Middle-Eastern cuisine, while guests can enjoy New York-style burgers in Hudson Tavern. CUT by Wolfgang Puck that debuted in Qatar recently, brings the nest quality beef to the menu. The spectacular 2,000 square-metre ballroom space is bedecked with full-length curtains in gold, red, maroon, and royal blue that combine with the impressive crystal chandeliers to create a sense of luxury for your special day. The ballroom is directly connected to the Opal Suite by a one-of-a-kind 24k gold-sculpted, caged elevator and a gleaming marble suitcase with golden handrail, allowing the bride to make her grand entrance in the most glamorous way possible.
Assisted by Manveen Guliani.