Let Your Pets Do The Walking
Stroll in with your best furry friend and let your pets lead you on this walk (like they always do).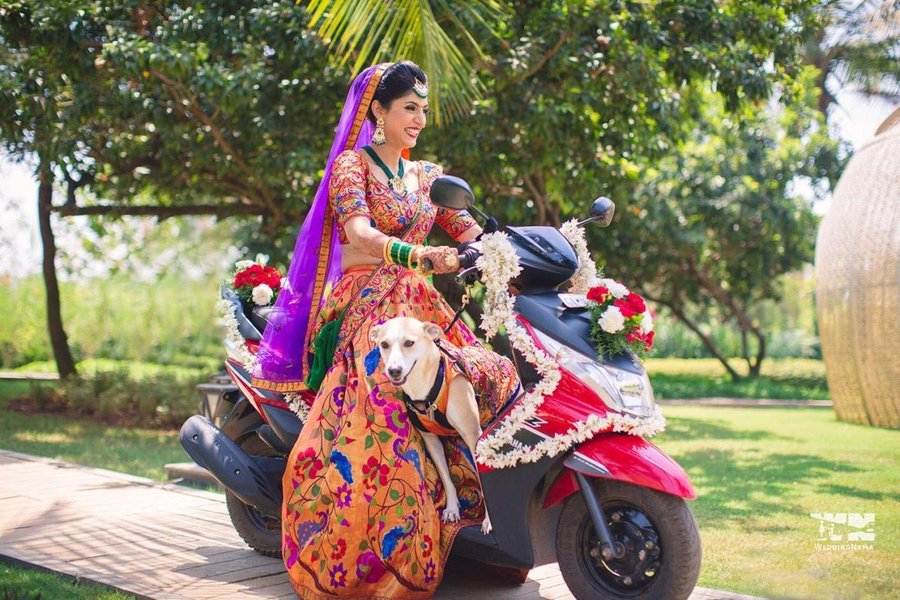 Take a Boat Ride
Why take the road when you can take a boat ride? If you're having a beach or lakeside wedding, get a beautifully decked up boat and glide through jade waters for a magical entrance.
Team Bridesmaids
Instead of the usual men of the family, walk into your wedding ceremony with your lifelines by your side. The girls who have always jumped into adventures with you, let them lead you into a new one.
Walk with the Parents
Pay a tribute to the ones who've always had your back. Let your parents walk you into your wedding ceremony as they did for your first day of school.
Ride Into It
If you're a badass bride, ride into your wedding on a scooter or motorbike in all your risque glory! Now we know that will surely make some heads turn.
Vintage Queen
Are you all about that old-school charm? Dazzle your guests as you enter on these glorious cars like the real queen you are!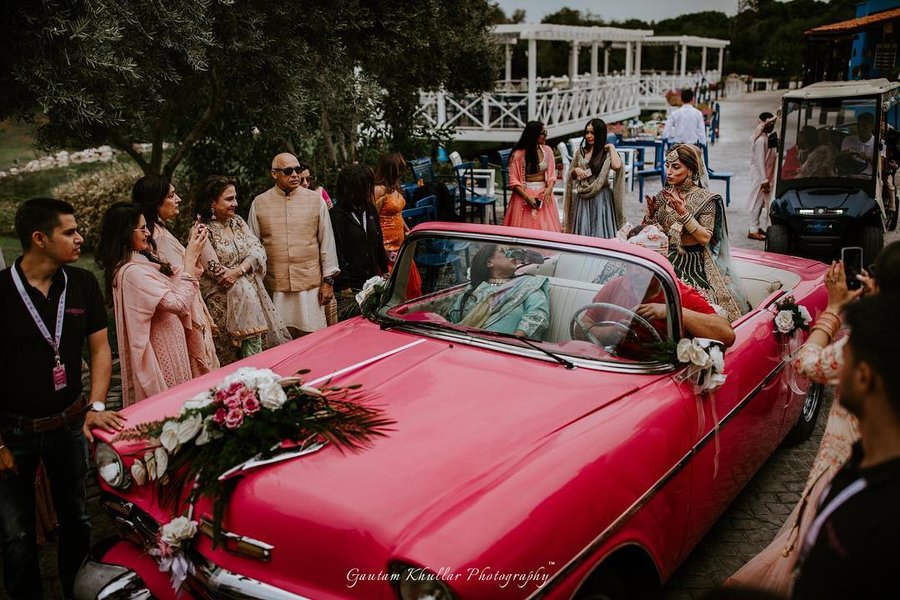 Hand-in-hand with the Groom
Walking down the aisle is one of the most special days of your life, who else to do it with than your partner-in-crime, the man you're going to spend your life with.