I did not open my heart to just one city, but to the entire country of Japan. I had high expectations for a country that I had dreamed about visiting for years, and Japan didn't disappoint — it exceeded my expectations and I believe I have only just scratched the surface. 
The crazy fashion, the sidewalk vending machines, the unbelievably fast bullet trains, the sudden ramen cravings, the old culture mixing with the new, the politeness of the people, Japanese onsens, the multi-purpose train stations, hi-tech toilets and the SAKE! 
My wife, Mickee Tuljapurkar has always been a die-hard fan of Japan and all things Japanese, but most importantly, the Japanese food. Being a chef, food is something that entices me to visit more places and hence it was an opportunity to explore something new. 
Tokyo trails 
We took a direct flight from Mumbai to Tokyo by Air Narita. It took us around eight hours by flight to arrive in Tokyo. Once in Tokyo, we took a taxi to our hotel. Japan is famous for its transportation facilities, and we were delighted to find a large network of trains that go to almost all the parts of the country. The trains were efficient, comfortable, clean and most importantly, punctual. Commuting became much easier for us with the help of the signboards that were put up in Japanese as well as English. 
We covered almost everything we had targeted in our trip. It was a 12-day holiday to Japan, and we spent all our time in Tokyo and Kyoto. Kyoto was once the capital of Japan, and visiting this city was a dream come true.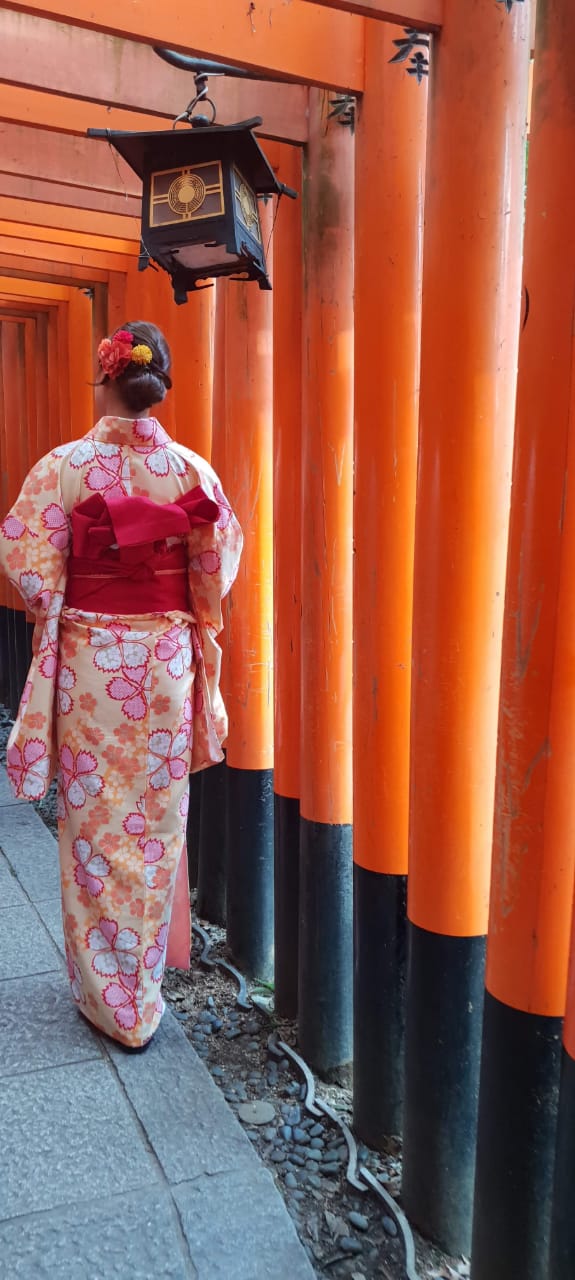 The small tiny cobbled roads, the little diners for 8-10 people, the women dressed in pretty kimonos, small wooden houses and not to forget, the classic Buddhist temples created an atmosphere of calm and peace. This city is known for the Japanese traditions, and we were looking forward to Kaiseki dining which consists of multiple courses of precise dishes from the cultural heritage of Japan as well as Geishas in the Gion district. We would love to go back to Japan to cover other cities like Kobe, Osaka, Yokohama and more. 
Oishii Japan! 
I personally feel that in order to understand a new culture, it is important to understand the authenticity of the cuisine. We decided to take a trip to Kyoto and Tokyo, two distinct cities that showcase different sides of the same country. Tokyo is a modern city whereas Kyoto remains Japan's cultural powerhouse. There are artisans everywhere that still carry on traditional crafts like kimono design, woodblock printing and of course, the chefs of Japan who have made not just cooking, but also serving food into an artform of its own. 
The sheer variety of food available came as a surprise to me. The Ramen, tonkatsu (breaded pork) and soba, tempuras, pizzas, steaks, cheese sandwiches, small coffee shops - whether simple or grand, every dish is cooked to absolute perfection. It is possible to eat just about anything from a vending machine, from street side food to a 3 Michelin-star meal in Kyoto. No surprise then, that Tokyo has earned more Michelin stars than any other city in the world. The current tally stands at 308 Michelin stars across 230 restaurants!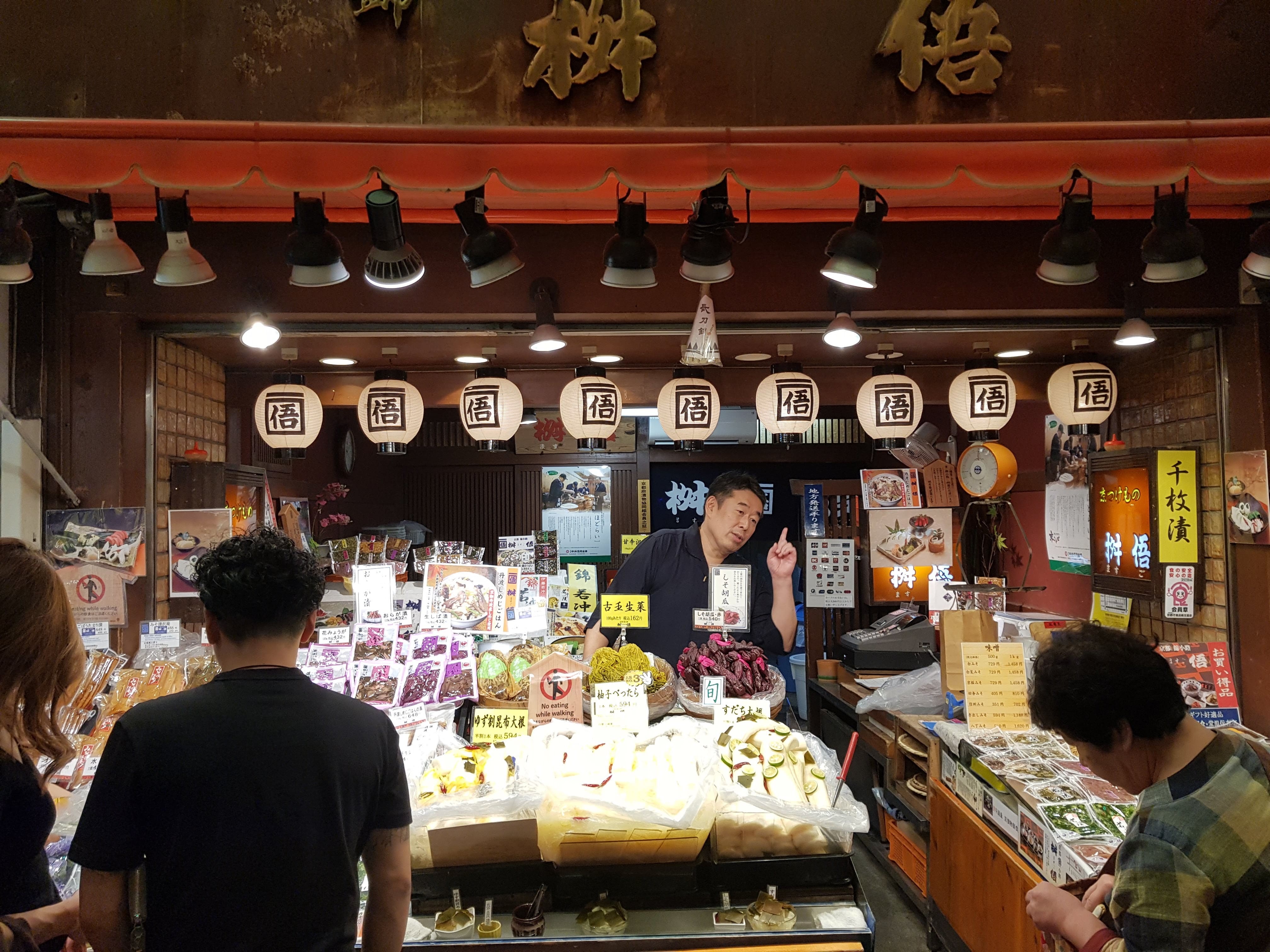 Some of the bars and eateries that caught our eye were: 
The Tokyo Robot Restaurant
This place may not make it to your culinary radar for the food, but it is a must-visit for the crazy level of creativity on display. Located at a 10-minute walk from Shinjuku station, the place showcases a pop culture show with robotic dancers, monsters and laser lights which touches a whole new level of creativity. We came out of the show bewildered and in awe.
Cafe de L'Ambre
A coffeehouse known as kissaten in Japanese, Cafe de L'Ambre is one of the most famous places that opened in 1948 in Ginza, Tokyo and today serves as a slice of the old school life. This place serves coffee that is nearly 40 years old, prepared with utmost care and precision. It is a place that every coffee lover should try once in their life.
Kikunoi
Kikunoi in Kyoto is one of the most prestigious dining places. It's a 3-star Michelin restaurant run by Chef Murata, who is known as a third generation chef. We were fortunate enough to secure a table at the restaurant which only has 12 private dining rooms. The Kaiseki menu at the restaurant is based around seasonal elements, and only the freshest ingredients are used. The flavours were subtle yet delectable, and to achieve this balance is sheer genius.
Tempura Endo Yasaka
Situated on the South of Gion, the city's elite have visited this sprawling old three-building teahouse for more than 100 years. We were greeted outside by the waiting staff, dressed in pale blue kimonos, who escorted us past a rock garden to a dining room. We were served the Kaiseki menu that began with lightly battered corn which is said to be the restaurant's most famous dish. It then continued with aromatic heirloom eggplant and sea bream wrapped inside a perilla leaf. As each dish was served, the chefs explained to us what the ideal dipping ratio of tempura to salt should be, and they also spoke about finely milled matcha powder and tentsuyu (a mixture of soy sauce, rice wine and broth). 
Japan's culture is a mix of traditional kimonos, Japanese pop music, anime entertainment, folk songs and their zen-influenced literature. It is truly a timeless place, where the ancient traditions are blended with modern life.