1. Ampersand
Mix brandy, gin, vermouth and orange bitters with ice. Strain into a glass and garnish with an orange peel.
2. Bramble
Shake dry gin, lemon juice and simple syrup with ice and strain into a glass filled with crushed ice. Drizzle crème de mure over the ice, garnish with a lemon wedge and blackberries.
3. Cranberry in London
Shake gin, cranberry syrup and lemon juice together with ice and strain into chilled glass. Top off with champagne. Garnish with a lemon rind.
4. East India Gimlet
Shake a pinch of dill, a squeezed lime wedge, gin and lime cordial in a shaker. Double strain and serve with a sprig of dill as garnish.
5. Blueberry Gin Daisy
Shake gin, lemon juice and blueberry grenadine vigorously in a shaker, strain over crushed ice, top with seltzer. Garnish with lemon and blueberries.
6. English Garden Cocktail
Shake elderflower liqueur, gin, apple juice and lemon juice with ice and strain over ice. Garnish with cucumber ribbons to serve.
7. Junesong Provision
Dry shake gin, Pimms, vermouth, tonic, lemon juice and egg white together until well emulsified. Add ice and shake, strain over large ice cube. Garnish with lemon and ground herbs.
8. Gin Martini
The classic gin martini is a mix of London dry gin with French dry vermouth, stirred over ice, strained and poured into an ice-cold cocktail glass.
9. La Guapa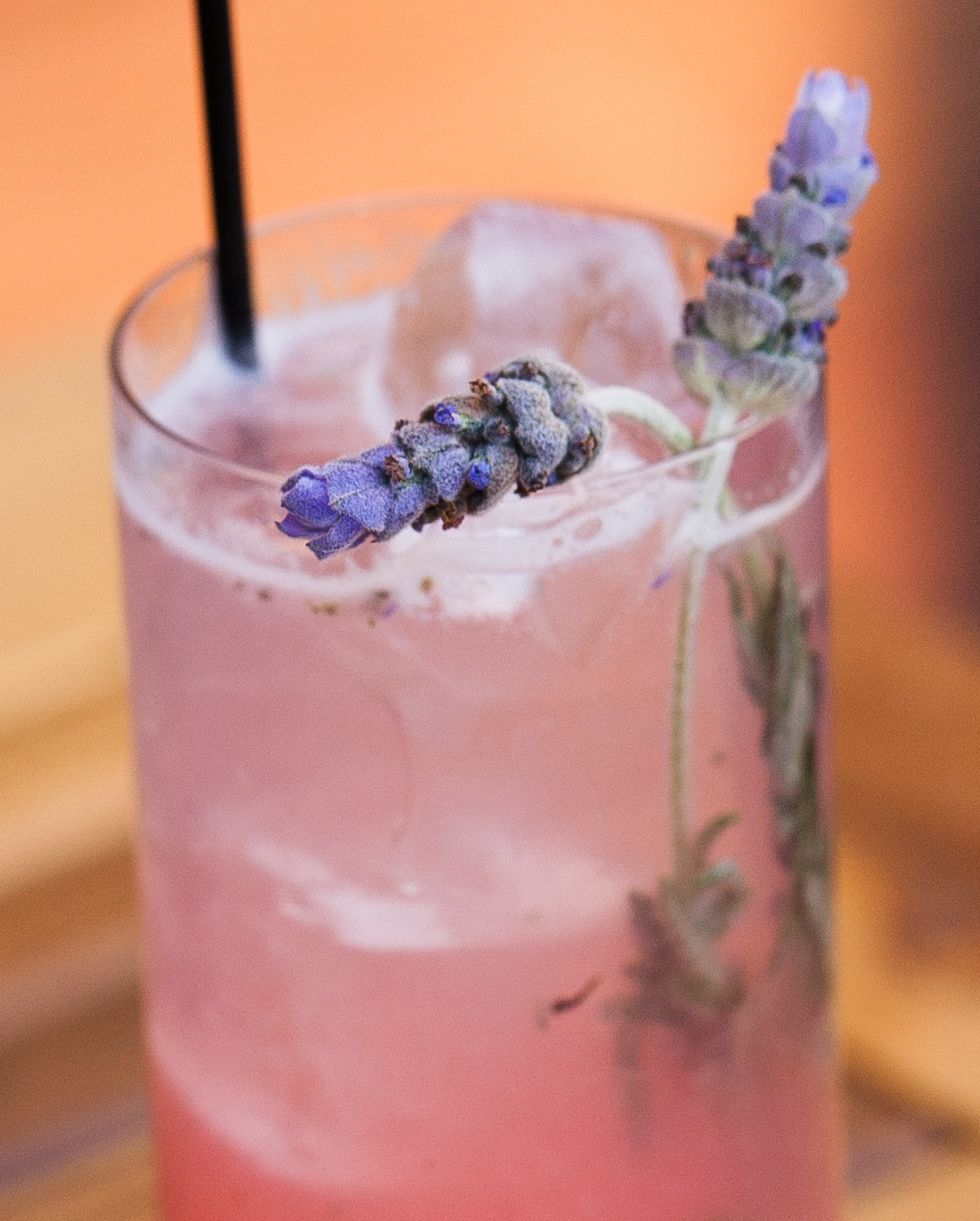 Muddle rhubarb simple syrup, lemon juice, and fresh lavender sprigs. Add dry gin. Shake and pour over ice. Top with brut rosé. Garnish with fresh lavender sprig.
10. Negroni
Pour the Campari, gin and Martini over ice in a rocks glass or tumbler, and garnish with orange peel.
11. Lavender Lemon Cocktail
Mix lemon juice, lavender flavoured simple syrup and gin with ice in a shaker and serve with a garnish of lavender sprigs and a lemon wheel.
12. Singapore Sling
Combine gin, cherry-flavored brandy, triple sec, Benedictine, pineapple juice, lime juice, and grenadine in a shaker. Strain over ice and garnish with a cherry.
13. Tea Thyme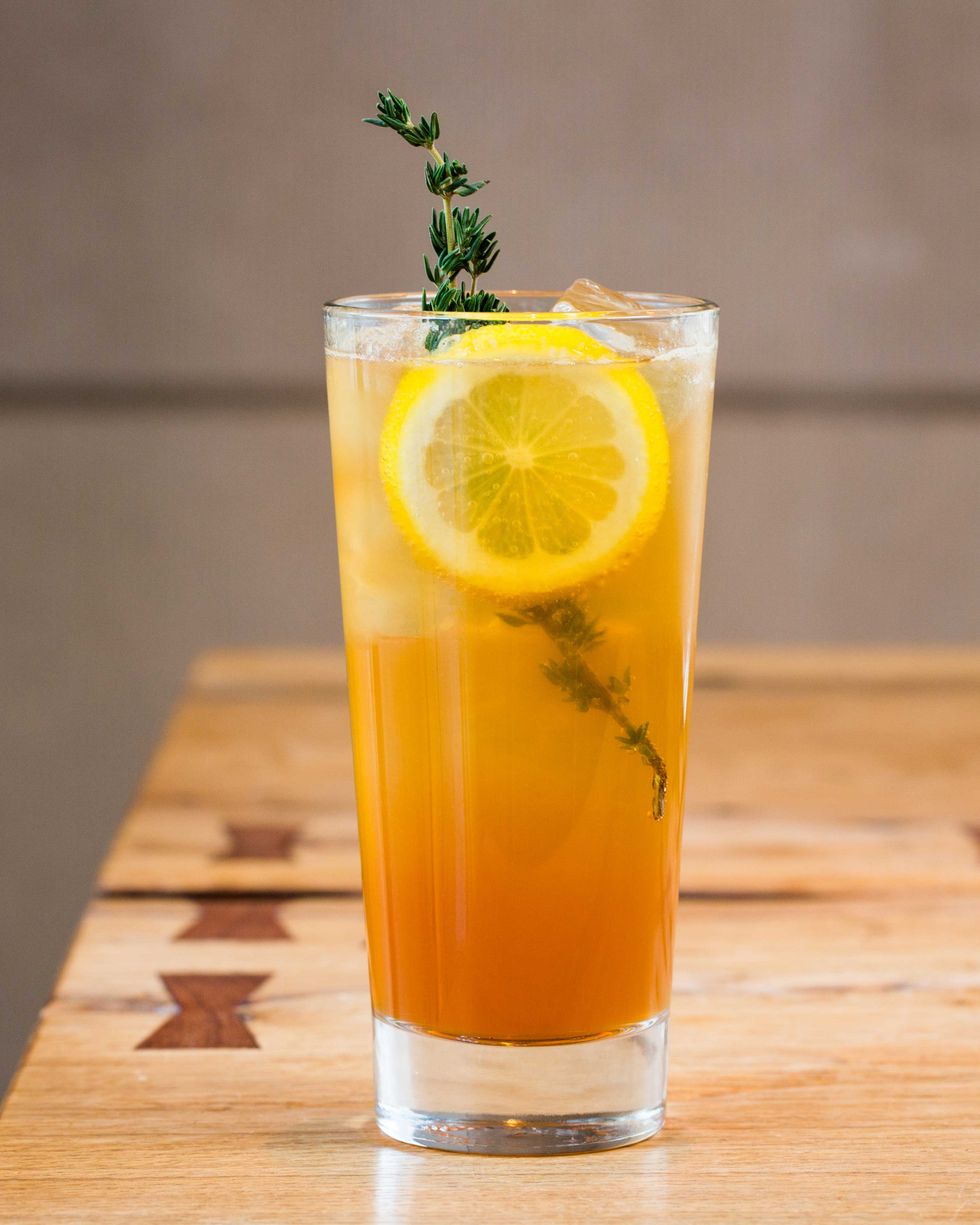 Combine lemon juice, cherry liqueur and gin in a shaker. Pour on top of ice, top with soda water, and garish with lemon and sprig of thyme.
14. Strawberry Rhubarb Fizz
Muddle strawberries and mint, pour rhubarb simple syrup. Add ice and gin, top off with soda and garnish with a strawberry.
15. The Resolution
Combine gin, simple syrup and lemon juice in a shaker, then double strain into large coupe glass. Top off with champagne. Garnish with rosemary sprig.