1. Pistachio
Pistachio green has become the new millennial pink, popping up on several fall 2019 runways and taking over Instagram and the street style scene. The soft hue brings about a natural, rustic feel to your wedding, especially the ones held in the fall or winter.
Tarun Tahiliani ICW 2019
2. Tangerine
While this colour has been always debated upon in the fashion world, Indian weddings have incorporated this colour for ages, through flowers like marigolds, or the traditional saffron sindoor. But, this colour can contrast your wedding decor beautifully, while making it fun.
3. Shades of Purple
Purple is staging a triumphant comeback in all shades this season. From jewel-toned violets to pastel lilacs and all that's in between, purple hit the fall 2019 runways and we love the idea of fall weddings in this colour.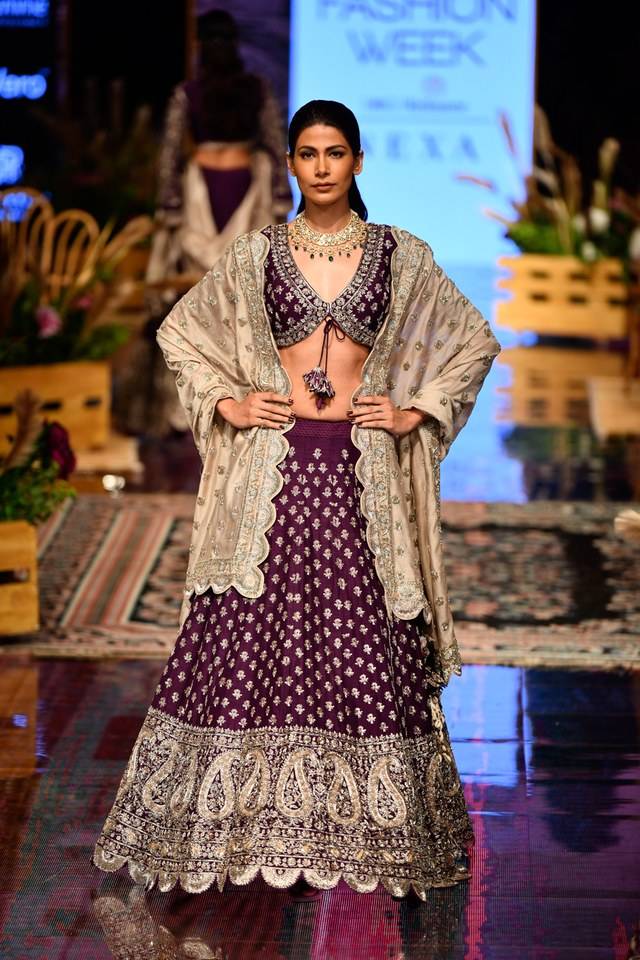 Jayanti Reddy
4. Shocking Pink
We may be millennial pink-ed out, but there's plenty of room for some bright, hot pink. Mix up your go-to fall wedding palette of pastels, browns, and greys with accents of shocking pink that'll liven up your wedding decor like nothing else.
5. Lemon Yellow
This colour is usually seen in summer palettes, but the ramps tell us otherwise. A definite fashion trend on the streets too, this neon shaded colour can make your wedding decor pop when done right, either as a part of flower arrangements or as accents on upholstery/table settings.