The chronicled country is a crossover of Asian, African, and European cultural influences, where you can take mud baths in the Dead Sea, trek through ancient trails to old ruins, or visit the archaeological marvel, Petra.
At the Mövenpick Resort Petra, you can choose the historic Jordanian city of Petra as the backdrop for your big day and create memories for a lifetime, set in a romantic candle-lit site. The property is located directly at the entrance of Little Petra, a close drive from the Rose Red City, in an area surrounded by Nabatean temples and extraordinary views of Petra, the world Wonder.
Mövenpick Resort Petra
Mövenpick Resort Petra
Mövenpick Resort Petra
On the shores of the Dead Sea, the backdrop of the Kempinski Hotel Ishtar is equal parts modern and romantic. Rendered with panoramic views of the ocean, is its stunning terrace—a fitting venue to host sunset cocktail receptions, luncheons, glittering parties, and an open-air wedding ceremony.
Kempinski Hotel Ishtar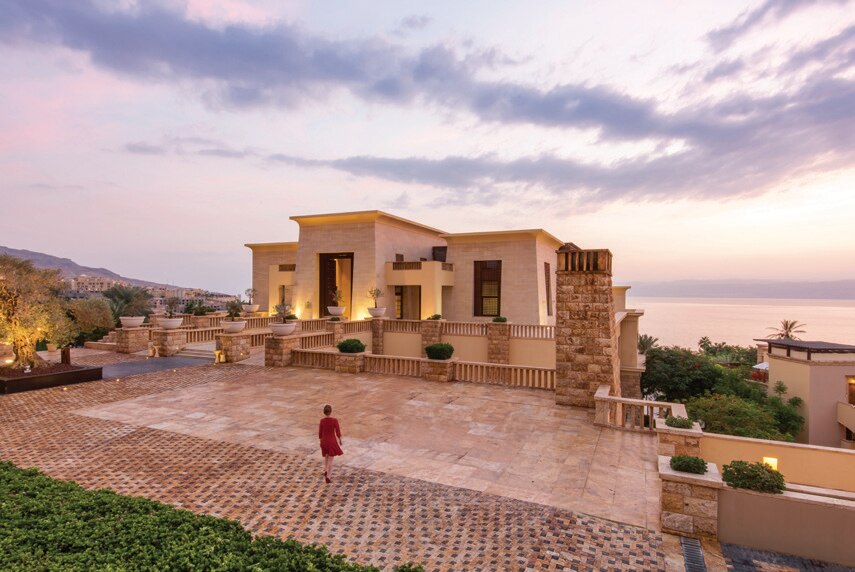 Kempinski Hotel Ishtar
Kempinski Hotel Ishtar