Clay masks are perfect for purifying the pores and giving your skin a deep cleanse. The drying and astringent properties of clay masks help in minimizing blemishes and scars while the anti-inflammatory properties help calm redness and irritated skin.
There is a huge variety of masks to choose from so to make things easy for you, we have rounded up a list of some of our favourite clay masks for you to choose from
1. Detox and brighten
This mask contains black charcoal and a blend of three pure clays- kaolin, montmorillonite, and ghassoul to remove impurities from your skin, giving you a skin detox that will leave you with a bright and radiant skin.
L'Oreal Paris Pure Clay Mask Detoxify (Buy here)
2. Twice the effect
This 10-in-1 clay mask has ingredients such as volcanic ash, kaolin, and bentonite which deeply cleanses the skin, give it a cooling effect and results in a softer, brighter and firmer skin.
Innisfree Super Volcanic Pore Clay Mask 2X (Buy here)
3. Multi-tasking mask
This two in one mask and scrub contains ingredients such as natural bamboo charcoal and kaolin which help remove skin impurities while the natural silica beads gently refine the texture of the skin.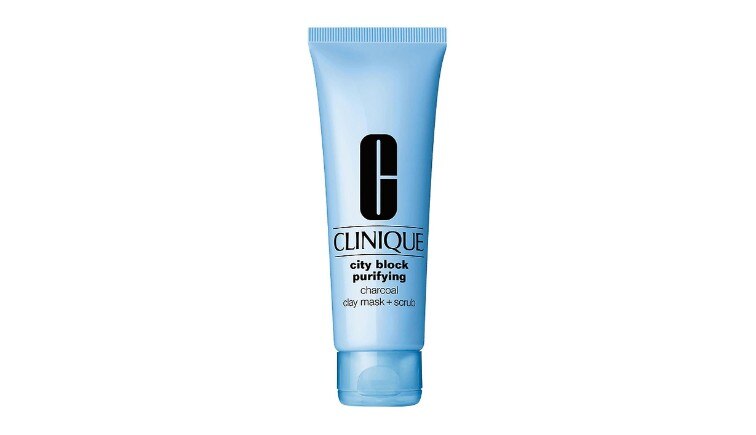 Clinique City Block Purifying Charcoal Clay Mask and Scrub (Buy here)
4. Skin soothing
This face masks has a cooling effect and helps cleanse and soothe the skin, leaving it brighter, clearer and smoother.
The Body Shop Tea Tree Skin Clearing Clay Mask (Buy here)
5. Smooth and supple skin
If your skin issues include dull and dry skin or dark spots and uneven skin texture, then this is the mask for you. Formulated with natural clay, this mask helps deep clean the skin to make it brighter and more radiant.
Sephora Collection Revitalizing and Toning Clay Mask (Buy here)
6. Natural Goodness
Enriched with herbal extracts such as neem and natural ingredients such as turmeric, this 100% pure clay masque penetrates deep into the skin to clean and revitalize the skin helping you get rid of the dark spot, blemishes, and uneven skin texture.
Votre Derm Repair Clay Masque (Buy here)
7. Glowing skin
This mask contains ingredients such as kaolin, sea salt and aloe vera which helps the skin get rid of impurities, fight breakouts and leave your skin with a glowing complexion.
Pixi Glow Mud Mask (Buy here)
8. Goodbye Damaged skin
This mask contains pink clay, papa extract, and natural anti-oxidants which help clean and rejuvenate the skin, leaving it healthier and with a purified feel.
Caudalie Instant Detox Mask (Buy here)
9. Cleanse and nourish
Blended with ingredients such as kaolin clay, camphor, honey and almonds, this mask deep cleanses the skin, boosts its natural radiance, calms the irritated skin and leaves it soft and hydrated.
Eve Lom Rescue Mask (Buy here)
10. The best of nature
This refreshing natural clay deep cleansing face mask removes the impurities from the skin, regulates sebum production and calms the skin.
Korres Natural Clay Deep Cleansing Mask (Buy here)
Assisted by Ananya Agarwal.