These Lip and Cheek creams are smooth to apply, soft on your face and easy to blend, the perfect combination to help you slay a monochrome face any time of the day.
1. Lakme 9 to 5 Weightless Matte Mousse Lip & Cheek Color
This mousse-textured lip and cheek colour in the shade Brick Bloom can be used as a sultry smokey eye, a dark-tinted blush as well as a pop of colour on the lips, to get that perfect brick-tinted monochrome look.
2. NYX Professional Makeup Soft Matte Lip Cream
The NYX soft matte lip cream has a smooth application and is easily blendable. The shade Montreal is a beautiful dusty rose to mauve shade, best for creating a natural, rosy blush, a subtle eyeshadow and blush nude lips.
3. Nykaa Molten Matte Lip & Cheek Colour
The Nykaa Molten Matte in the shade Serena is that stunning wine red, that can add glamour to your eyes, a deep blush and lots of drama to your lips, a monochromatic look we can definitely get behind.
4. Bobbi Brown Pot Rouge For Lips & Cheeks
If there was ever a coral we loved, it has to be the Fresh Melon from Bobbi Brown's Pot Rouge range. A fun, coral eye, a coral blush that suits all, and coral lips to really bring together this on-trend look, this Pot Rouge really gets the job done.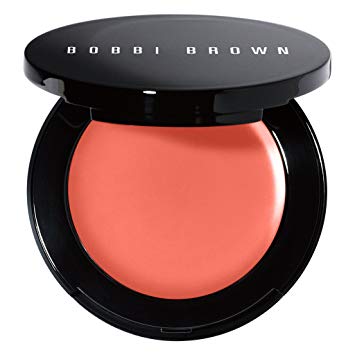 5. Smashbox L.A. Lights Blendable Lip & Cheek Color
This colour stick in the shade Beverly Hills Blush, is a flushed pink that can give your eyes a natural-looking glow, making them look bigger, a blush that blends perfectly with any skin tone and looks bright on the lips for perfectly pink puckers.