Known for her beautiful skin, Ananya Panday was the perfect muse for makeup artist Anil Chinnappa and hairstylist Pompy Hans, who are both known for their less-is-more approach. Brides Today breaks down how they created her effortless cover look.
Anil Chinnappa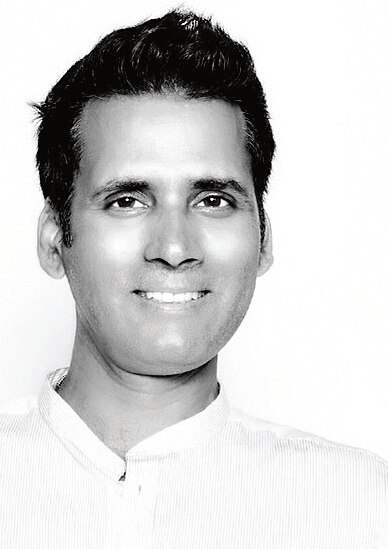 Pompy Hans
BT: How can a bride recreate this dewy, fresh look?
Anil Chinnappa: I wanted Ananya to look her age, which I believe is so important for all brides. I prepped her face with a hydrating mask and moisturising primer, followed by a light application of concealer and a liquid blush. For the eyes, I used frosted eyeshadow, mascara, and placed individual lashes where there were gaps. I kept her lips natural by using a tinted balm.
BT: Do you have any advice for brides?
AC: Enjoy the process and don't get caught up with clothing, makeup, or hair. If you are happy internally, it will show externally.
BT: How can a bride get this fabulous hair?
Pompy Hans: Gaurav Gupta's designs have a lot of texture and structure, so I wanted to complement that with sleek hair. Ananya has wavy hair so I straightened it and then used a smoothening product.
BT: One tip to great looking hair on your wedding?
PH: Shiny hair always makes your locks look healthy so spritz it with a shine spray from the mid to ends of strands.
GLAMGLOW THIRSTYMUD Hydrating Treatment, ₹1,750.
NARS Liquid Blush in Orgasm, ₹2,200 (approx).
Bobbi Brown Instant Full Cover Concealer, ₹3,650.
Dior Lip Glow in Rose Gold, ₹2,400.
Stila Glitter & Glow Liquid Eye Shadow in Rose Gold Retro, ₹1,700.
Schwarzkopf Professional Osis+ Sparkler Shine Spray, ₹950.

Aveda Smooth Infusion Style- Prep Smoother, ₹2,050/100ml.