Want to opt for a beautiful rose-gold band that matches your significant other? Our pick from CaratLane comes embellished with diamonds in a unique design.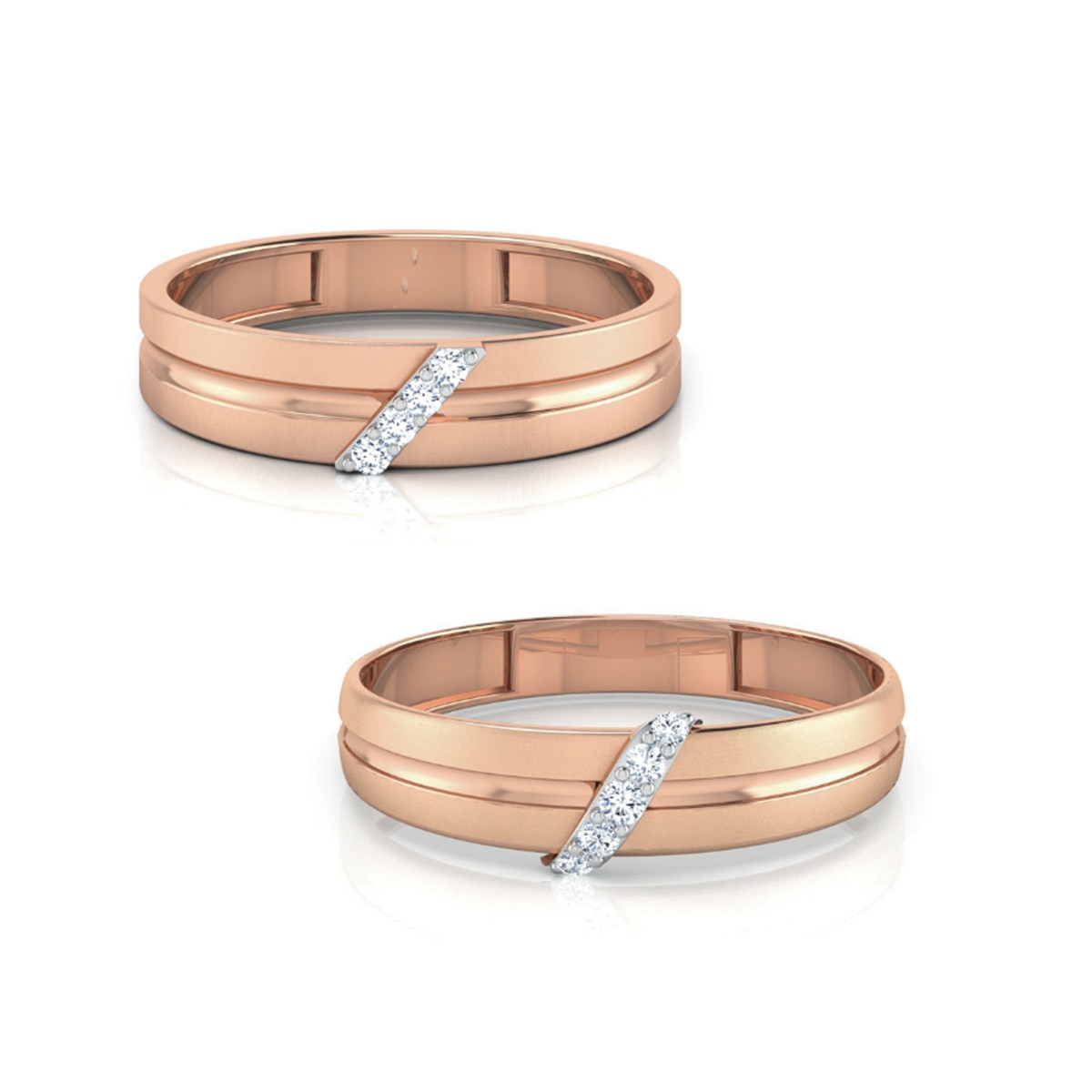 CaratLane
Want to make a statement with your wedding band? Check out our favourites from Fabergé
Fabergé
The classic wedding band is every minimalist's dream—it's plain, simple in design and comes sans any embellishment.
Harry Winston
This set of identical platinum bands with diamonds from Damiani is ideal to cement your one-of-a-kind love.
Damiani
Those looking for a single diamond-encrusted wedding band that is neither too minimal nor too maximal may bookmark our pick from Tiffany&Co.
Tiffany&Co.